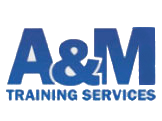 Access to powered abrasive equipment is a growing trend in both in industrial and domestic environments as is however, the number of accidents and incidents related to poor practice defective equipment and a general misunderstanding of the power, speed and force associated with abrasive operations.
Our abrasive wheels course is designed to provide the skills, knowledge and practice necessary to operate powered equipment in a safe and efficient manner, in accordance with best practice and to meet the legal and moral obligations of the employer and employee.
Training course for those required to use abrasive wheels alongside equipment such as bench grinders, angle grinders and petrol cut off machines.
This course is designed to provide delegates with the skills and knowledge to select and safely mount abrasive wheels, in line with relevant safely regulations and best practice guidance. Delegates receive a comprehensive handout to reinforce what has been learned.

Our abrasive wheels training is ideal for those working in engineering, manufacturing and maintenance environments, amongst others. The course covers compatibility with various equipment types and the use of abrasive wheels across a variety of
applications.

Looking To Book A Course?
Get In Touch With A&M Training Services!
We always commit to providing the very best in customer service – coupled with the highest standards of training on an ever-growing range of vehicles to a range of sectors in the UK and also overseas. Our customer care includes a personal service to provide exactly what the customer wants, when they want it. We offer a free "training needs" analysis if you need it and we are here at the end of the phone to advise and guide you through the minefield of business legislation.
Our promise is to provide a great price without ever compromising on the quality of training that you receive. Our many years of training experience ensures we take pride in looking after our long established clients.