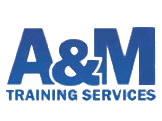 INDUSTRIAL REACH TRUCK
Comprehensive training courses covering the safe and efficient operation of Industrial Reach Truck equipment for operators of all skills and experience.
Our reach truck training courses are ideal as conversion training for operators already experienced and skilled in using typical counterbalance fork lifts, with a range of the essential skills and knowledge crossing over between the two. A number of courses are available depending on candidate's current experience all the way up to ITSSAR accredited instructor training.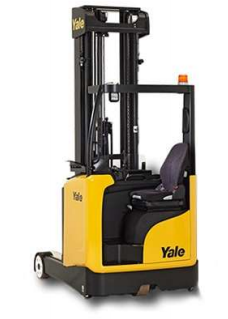 When used to their full potential, reach trucks can bring down costs per pallet stored
by enabling reduced aisle widths.
Training on the safe and effective use of reach trucks is delivered throughout all
industry sectors, and across variants developed for more specialist applications (for
example, multi-directional, outdoor use, high bay working with CCTV).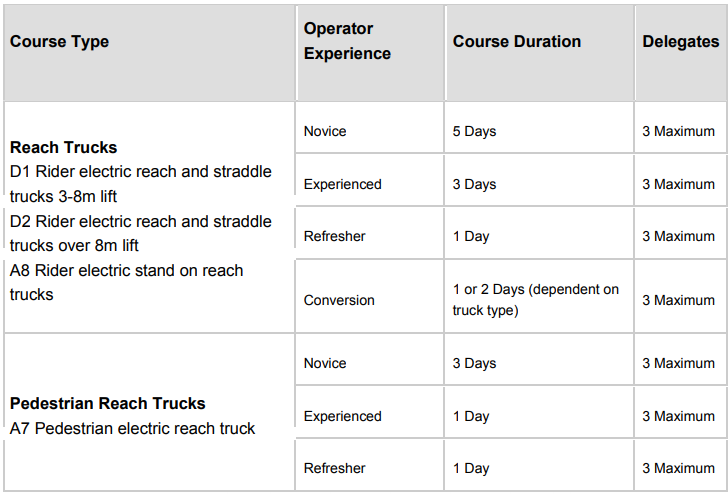 Looking To Book A Course?
Get In Touch With A&M Training Services!
We always commit to providing the very best in customer service – coupled with the highest standards of training on an ever-growing range of vehicles to a range of sectors in the UK and also overseas. Our customer care includes a personal service to provide exactly what the customer wants, when they want it. We offer a free "training needs" analysis if you need it and we are here at the end of the phone to advise and guide you through the minefield of business legislation.
Our promise is to provide a great price without ever compromising on the quality of training that you receive. Our many years of training experience ensures we take pride in looking after our long established clients.