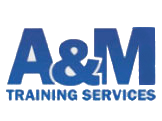 DESCRIPTION
You will no doubt be well aware of the potentially devastating effects of fires in the workplace in terms of lives lost, injuries, damage to property and the environment, and to the business continuity. You may also be aware that it is believed that most fires are preventable. The importance of fire safety in the workplace is underpinned by health and safety legislation that places a duty on employers to establish policies and procedures and ensure their employees receive appropriate training. This course is designed for all employees as an introduction to fire awareness and is an excellent ingredient in the induction programme of new employees. It deals with how fires can occur and what to do in the event of a fire. The qualification also provides a foundation for those who want to develop their basic fire safety awareness in order to assist their employer by undertaking more specific fire safety roles in the workplace to manage fire risk (e.g. as fire wardens/marshals/stewards etc). Successful candidates will be awarded a national level 1 qualification (Level 4 in Scotland) on successful completion.
DURATION
A minimum of 4 contact hours in the classroom.
FIRE SAFETY AWARENESS HALF DAY COURSE (MINIMUM OF 4 HOURS)
QCF Level 1 Award (England, Northern Ireland and Wales)

SCQF Level 4 Award (Scotland)

Looking To Book A Course?
Get In Touch With A&M Training Services!
We always commit to providing the very best in customer service – coupled with the highest standards of training on an ever-growing range of vehicles to a range of sectors in the UK and also overseas. Our customer care includes a personal service to provide exactly what the customer wants, when they want it. We offer a free "training needs" analysis if you need it and we are here at the end of the phone to advise and guide you through the minefield of business legislation.
Our promise is to provide a great price without ever compromising on the quality of training that you receive. Our many years of training experience ensures we take pride in looking after our long established clients.