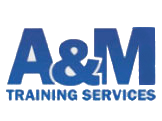 DESCRIPTION
Heart and circulatory disease claims around 200,000 lives each year. Many could have been saved if a defibrillator was
made available. Automated External Defibrillators (AED's) are now becoming more common throughout a range of public and work places. A casualty's survival rate will dramatically increase if an AED is available and if you have appropriately qualified personnel to use it. This very practical course will enable your learners to use the AED competently and with confidence.
Not only does this course deal with the use of an AED but it also includes vital training in resuscitation and choking procedures
DURATION
A minimum of six contact hours in the classroom, consisting of practical and theoretical activities.
CPR (CARDIOPULMONARY RESUSCITATION) AND A E D (AUTOMATED EXTERNAL DEFIBRILLATION) 1 DAY COURSE (MINIMUM OF 6 HOURS)
QCF Level 2 Award (England, Northern Ireland and Wales)

SCQF Level 5 Award (Scotland) 

Looking To Book A Course?
Get In Touch With A&M Training Services!
We always commit to providing the very best in customer service – coupled with the highest standards of training on an ever-growing range of vehicles to a range of sectors in the UK and also overseas. Our customer care includes a personal service to provide exactly what the customer wants, when they want it. We offer a free "training needs" analysis if you need it and we are here at the end of the phone to advise and guide you through the minefield of business legislation.
Our promise is to provide a great price without ever compromising on the quality of training that you receive. Our many years of training experience ensures we take pride in looking after our long established clients.