MANAGERS AND SUPERVISORS SAFETY AWARENESS
Employees who manage or supervise the use of work equipment should receive adequate training for purposes of health & safety, when using lift trucks, ITTSAR has therefore designed this course to cover current legislation requirements. This course is aimed at existing or potential managers and supervisors of activities involving lift trucks.
Potential Benefits Include:
– Improved Efficiency
– Lower Insurance Premiums
– Accident & Near Miss Reduction
– Minimise Damage
– Continued Professional Development
– Reduced Maintenance Costs
– A Safer Working Environment
Course Elements:
– Health & Safety at Work Act & Current Legislation
– Relevant Operator Knowledge
– Relevant Managers & Supervisor's Knowledge
– Accident Prevention
– Risk Assessment
– Monitoring Records
– Hazard Spotting
– Practical Observation Test
– Theory Tests
The aim of this course is to provide theoretical and practical knowledge to recognise, prevent and correct unsafe practice in the use of work equipment.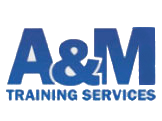 Looking To Book A Course?
Get In Touch With A&M Training Services!
We always commit to providing the very best in customer service – coupled with the highest standards of training on an ever-growing range of vehicles to a range of sectors in the UK and also overseas. Our customer care includes a personal service to provide exactly what the customer wants, when they want it. We offer a free "training needs" analysis if you need it and we are here at the end of the phone to advise and guide you through the minefield of business legislation.
Our promise is to provide a great price without ever compromising on the quality of training that you receive. Our many years of training experience ensures we take pride in looking after our long established clients.