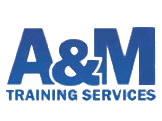 Course Summary
For those attending a 10-day new forklift instructor course, candidates must provide documentary evidence of having successfully completed a Basic Operating Skills course for the machine type within the 6 months preceding the course start date (There is no requirement for this to be an ITTSAR accredited operator training course). In the event of any other evidence being presented please contact the Exam Team in advance of the course commencement.
A 10-day new forklift instructor course with continual assessment for experienced lift truck operators who wish to provide operator training for their employer.
The Course Consists of 9 Elements Which Are:
Conduct a Practical Demonstration
Conduct a Practical Lesson
Theory Health & Safety at Work
Theory Instructional Techniques
Theory recommendations of training
Report Writing
Conduct a Practical Skills Test
Use Of Training Aids
MHSWR
All 9 elements must be successfully completed to achieve an overall pass and qualify as a lift truck instructor. Successful candidates will then register on the ittsar national register of instructors.
Eligibility for the novice 10 day new instructor course:
– Delegates Will Need To Be Lift Truck Operators With Strong Written & Verbal Skills
– Delegates will need to provide evidence of successfully completing the basic operating skills test on a counterbalance or reach truck in the preceding 6 months
– We strongly recommend that delegates have a minimum of 6 months operating experience
All Bookings Include:
– Free Refreshments
– Examination Fees
Course Location:
At our centre in Aylesham or on your site.
Looking To Book A Course?
Get In Touch With A&M Training Services!
We always commit to providing the very best in customer service – coupled with the highest standards of training on an ever-growing range of vehicles to a range of sectors in the UK and also overseas. Our customer care includes a personal service to provide exactly what the customer wants, when they want it. We offer a free "training needs" analysis if you need it and we are here at the end of the phone to advise and guide you through the minefield of business legislation.
Our promise is to provide a great price without ever compromising on the quality of training that you receive. Our many years of training experience ensures we take pride in looking after our long established clients.