Harness and Lanyard Training
Working at height raises a number of safety risks it is any employers responsibility to minimise, so for businesses regularly utilising mobile elevated working platforms and cherry pickers our safety training is ideal.
Our courses covering fall arrest harnesses, lanyard inspection and lanyard appreciation are real safety essentials for people regularly working at height such as on mobile elevated working platforms. Covering the wide range of health and safety legislation and recommendations relevant to work at height, the course also informs on making the right choice in safety harness and lanyard as well as proper care, storage and checks that should be regularly carried out on it.
On completing the course delegates will have gained a comprehensive understanding of the various regulations applicable to their work, the safest ways to go about it and their individual responsibilities to themselves, co-workers and the general public. The training course can be provided as an add-on for mobile elevated working platform and boom lift operator training.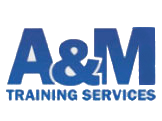 Looking To Book A Course?
Get In Touch With A&M Training Services!
We always commit to providing the very best in customer service – coupled with the highest standards of training on an ever-growing range of vehicles to a range of sectors in the UK and also overseas. Our customer care includes a personal service to provide exactly what the customer wants, when they want it. We offer a free "training needs" analysis if you need it and we are here at the end of the phone to advise and guide you through the minefield of business legislation.
Our promise is to provide a great price without ever compromising on the quality of training that you receive. Our many years of training experience ensures we take pride in looking after our long established clients.