TESTIMONIALS
A&M Training have been providing training courses on fork lift driving, site safety, first aid and a range of other subjects for over a decade, enjoying regular recommendations and repeat business from clients.Working with private individuals, employees and client companies we take pride in delivering the highest standards of training alongside strong customer service and cost effective pricing.Widely accredited by the industry you can see what the people who take our courses, and the companies that pay for them, think of our approach below;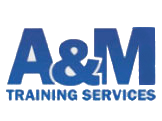 A WORD OR TWO FROM OUR VALUED CLIENTS
A&M training provided us with a very comprehensive NVQ certified course for use of a counter balance fork lift truck. Stonewright UK four delegates had limited experience of operating forklift trucks but with initial training being held at A&M's facilities followed by observation visits to Stonewright UK their knowledge and skills improved quickly. The training provided has resulted in raised awareness for overall site safety, increased productivity with a greater number of qualified staff able to operate the fork truck and provided a valuable NVQ level 2 qualification for staff involved. Adrian and Adam and all the staff at StonewrightUK ltd say thank you very much for an excellent training service and will be in touch soon
I would like to take this opportunity to thank you and your team for the successful implementation of the Level 2 NVQ training for our Fork Lift Truck operators. From the first enquiry over the phone to the conclusion of the programme, you and your people have been most professional and, unusually, have understood that we have a business to run at the same time as delivering training.
Your Instructor/Assessors have been flexible around the times that they have visited so that they have had least impact on our operations and have always kept me and my team informed as to the progress of the programme and what needed to happen next.
The impact of the training has seen a marked improvement in the operating skills of the people involved, showing a reduction of FL T related accidents and a considerable saving in damage repairs. I now have a waiting list of people that want to take part in the next round of training.
The feedback that I have received from the candidates has all been positive and shows how successfully your Instructors coped with a range of skill levels and language levels.
A&M Training Services and Wahl UK have enjoyed an excellent working partnership that spans over ten years. The team of professional and personable staff have supported, trained and assessed our operational staff in a number of occupational certificates and qualifications and our satisfaction is further supported by the feedback that we receive from each of the delegates that attend, which is extremely positive. Overall, A&M provide us with a cost effective and flexible solution to our training needs where support is only a phone call away.
London City Airport had a requirement for both refresher & novice training for Forklift Drivers; per chance I was recommended A&M Training Services by one of our Plant & Machinery suppliers.
From the first contact A&M understood our needs and within a short space of time I had 26 personnel enrolled on the NVQ Plant Operator's course. The first part of the training proved difficult (operationally) for the airport, taking personnel away from their duties from 1 – 3 days respectively, but with the flexibility offered by A&M we had all of the candidates trained within a week and a half.
Once again the flexibility of A&M was key during the second stage of the NVQ involving the trainer working closely with our departments and the candidates' shift patterns to provide them all the one- to- one attention required.
It was evident in the way A&M performed that they believe in their product; the training was very informative and focussed on the safe use of equipment. All (without exception) of the candidates commented on the quality of the training and the trainers.
I would, without hesitation, recommend A&M Training services to any managers looking to train personnel that exceeds the standard many others struggle to attain.
A & M Training Services have been sole forklift training provider to Megger Limited, Dover for the past 3 years. This was combined with a Level 2 NVQ Plant Operations in the majority of cases.
The following criteria is worthy of note:
Punctuality
Always on time planned in conjunction with our shift patterns and business needs.
Quality
The A & M instructors are trained to a high standard, deliver the instruction in an engaging manner and differentiate well with all students.
Safety
Professionally taught and always stressed.
Support Material
Good quality exercise booklets and materials/hand outs.
Administration
Courses always organised in a friendly and timely manner with a flexible and efficient approach. I would not hesitate to recommend them either delivering the instruction at their establishment or at the customer's site.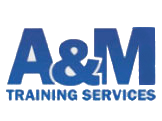 Looking To Book A Course?
Get In Touch With A&M Training Services!
We always commit to providing the very best in customer service – coupled with the highest standards of training on an ever-growing range of vehicles to a range of sectors in the UK and also overseas. Our customer care includes a personal service to provide exactly what the customer wants, when they want it. We offer a free "training needs" analysis if you need it and we are here at the end of the phone to advise and guide you through the minefield of business legislation.
Our promise is to provide a great price without ever compromising on the quality of training that you receive. Our many years of training experience ensures we take pride in looking after our long established clients.